So…what's coming this year:
new classroom area slowly taking shape
re-look at the workshops, how I teach, making them more fun, focused, and productive
Harleyquin dance troupe – new things on the horizon!
unleashing creativity 🙂
The new year, a time for fresh starts, new resolutions, the world open at your feet and limited only by your imagination.
That's not true though.  It's limited by your determination and discipline.  You may have the most amazing thoughts, ideas, and imagination in the world, but without determination – what will become of it?
We all know the success rate (or the non-success rate) of New Year's resolutions.
I absolutely loved reading this blog entry on nerdfitness.com (and yeah, that's where this blog title came from…)
https://www.nerdfitness.com/blog/new-years-resolutions-suck-heres-what-to-do-instead/
Highlights:
Motivation and inspiration can certainly help to get started, but without understanding how our crazy, irrational brains work, we're doomed to another year of "oh yeah, I forgot I said I was going to do that." SUCK!
Motivation can get you started, and that's great! I don't care what gets you started or how you got here, just that you're here. Remember, Rule #1 of the Rebellion is "We don't care where you came from, only where you're going." But motivation wanes, and inspiration fades quickly when life kicks in.
If you are going to succeed this year, there are three truths that you NEED to learn immediately before we move onto anything else:
We are creatures of habit.
We are products of our environment.
We are the average of the people we associate most with.
Step 1: Screw Motivation!
Step 2: Build the Habit
Step 3: Hack Your Batcave
Step 4: Surround Yourself with Allies
It's a fun read with lots of great info.
---
Ha.  Sounds like I know what I'm doing right?  <coughs>
I love writing here on this blog, it motivates me..and…it helps things stick in my brain.  (That's something after two minor/moderate brain injuries.)  When I was young, I thought I'd have everything figured out by the time I reached this age.  Well…not so much.  Still working on that part.
Changing the title above, I remembered that I usually create my dances when I'm motivated…then often rush to meet a deadline.  Then I remembered a DragonCon session I went to with female writers.   I remember something Laurell K. Hamilton said:
The most important thing for a writer to do is write.  She writes every single day, knows she's a morning writer and every morning goes to her desk, coffee in hand, and writes.  She focused on the number of pages she wanted to write.  Sometimes she wrote more, but every day she wrote some.
I apply this to all creative endeavors.  Sure, I highly doubt any of us will be able to make a living off SL dance performances, but when it comes to art I believe it is the passion and enjoyment that always come first, that are always communicated through our creations whether it's a book, a sculpture, or a dance.  Whatever tools we use to convey our creativity.
I also found this quote on her website which I really liked:
"One of your jobs as an artist is to figure out how you work best, what your muse needs to feel comfortable and happy to play with you. I think I broke nearly every part of my writing process on this book, because I kept saying, that's silly, I know how to write a book, I don't need to do that anymore. Yeah, maybe needing an entire wall of my office so I can storyboard the book with sticky notes is silly, but it works for me and has worked for me for over twenty years, but for this book I took down my sticky notes and tried to do it without them. Never again, because it's part of my process. It helps me think, helps me organize and plot. It works for me, and if it works for me as a writer I need to honor that and use it." ~ Laurell K. Hamilton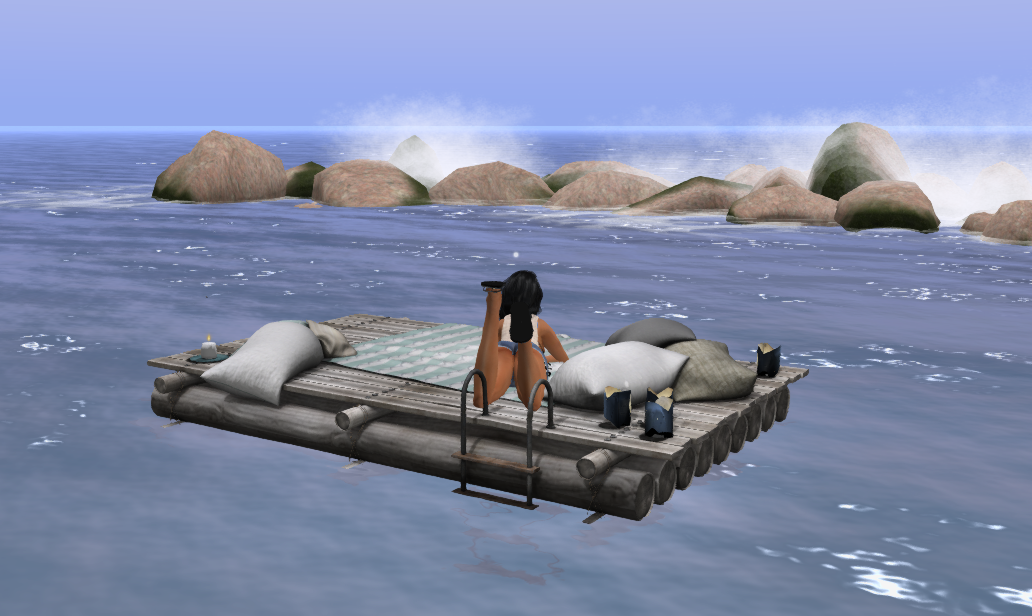 So….instead of creating resolutions, I'm going to try this approach:
Step 1: Screw Motivation!
Step 2: Build the Habit
Step 3: Hack Your Batcave
Step 4: Surround Yourself with Allies
I'm going to add one more:
So, the word resolution just automatically has that connotation of being something no one sticks to.  Target instantly evokes thoughts of hit or miss, so that won't work, and destinations just seemed to be focused on the arrival, not the journey so that one was nixed too.
Missions.  Thesaurus.com said that word is comparable to goals, so that's what it's going to be.
Step 0.5:  Define Personal Missions  
Step 1: Screw Motivation!
Step 2: Build the Habit
Step 3: Hack Your Batcave
Step 4: Surround Yourself with Allies
Mission purpose requirement:
contribute to living a happy, healthy, and confident life
expand horizons
overcome fears to achieve
reduce stress, increase enjoyment
Let's see where this goes, eh?